Students participate in small, individual progress classes in the following areas of study: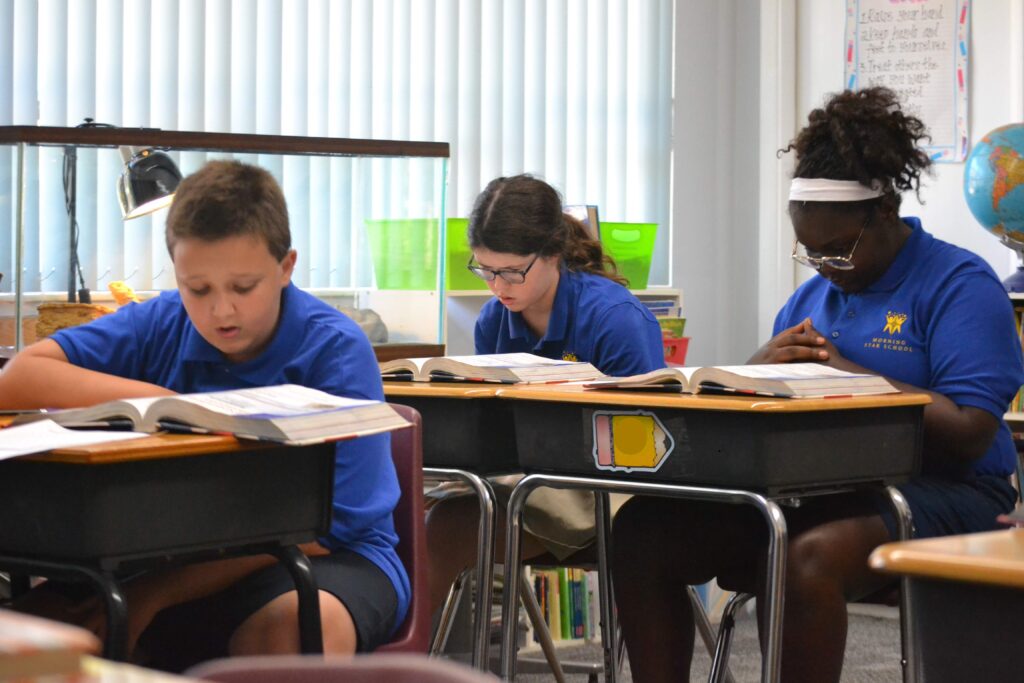 Language Arts
Mathematics
Science
Social Studies
Technology
Physical Education
Religious Education
Art
Music Therapy
Counseling/Social Skills
Goals and objectives for each subject are determined by the Diocese of St. Petersburg Curriculum Standards and Benchmarks and Grade Level Expectations. These benchmarks and standards are closely aligned with the Common Core Standards and Sunshine State Standards.
MSSPP offers an ungraded learning environment. Trimester progress reports and annual standardized testing help monitor student growth. Our school supports an open door policy where parent/teacher/administration communication is encouraged to create the best learning experience for every student.
In addition to small group instruction, teaching techniques routinely utilized include grouping students according to ability, one-on-one instruction, peer-to-peer cooperative learning and flexible, adaptive learning.